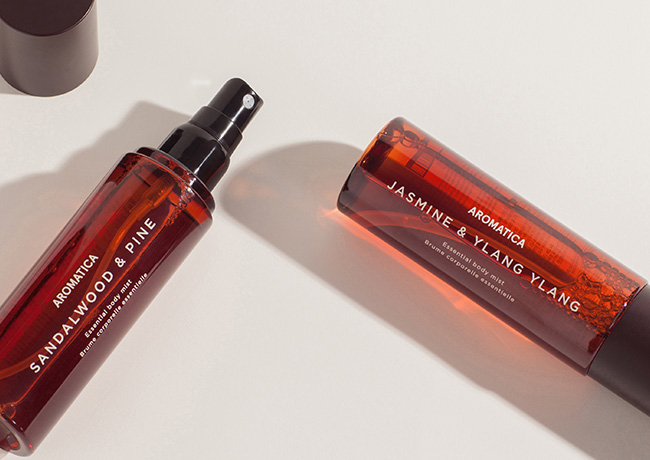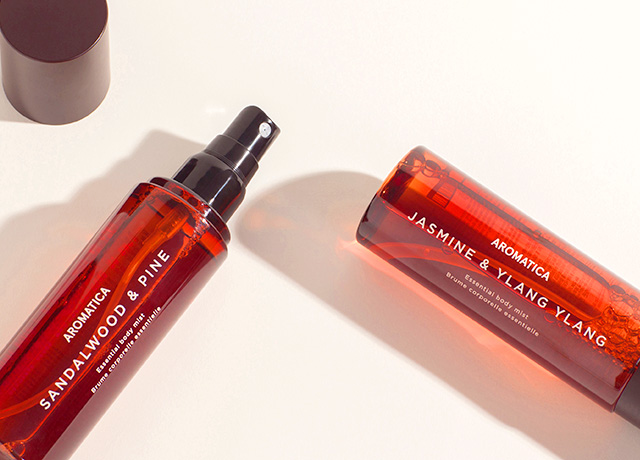 AROMATICA Essential Body Mist
has thoroughly excluded these synthetic fragrances and added only
natural scents to create a unique and luxurious blended scent
that is first in the market.

A body mist made with 100% French natural essential oil blends
and a floral water base that is safe to spray regularly
and helps soothe the skin. Come and find your own unique scent!