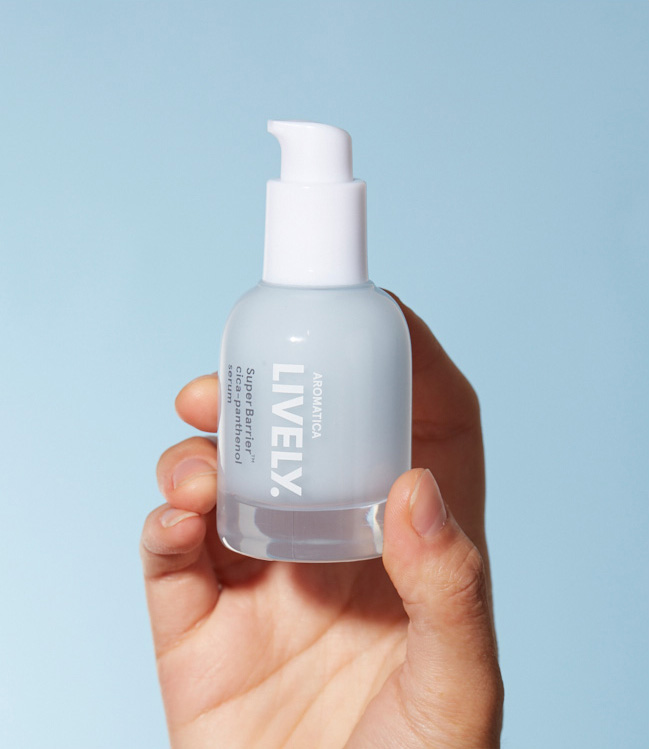 Safety and Excellent efficacy
promise of Lively!
We make cosmetics by prescribing safe and effective active ingredients to reach high efficacy.

The active ingredients of Panthenol and Hyalu™Complex build the optimal moisture barrier for dry and rough skin. SuperBarrier Cica-Panthenol Serum is formulated with the optimal ratio of Madecassoside and high-quality natural ingredients to calm the skin and provide an incredible moisturizing effect. Experience amazing skin changes with Lively.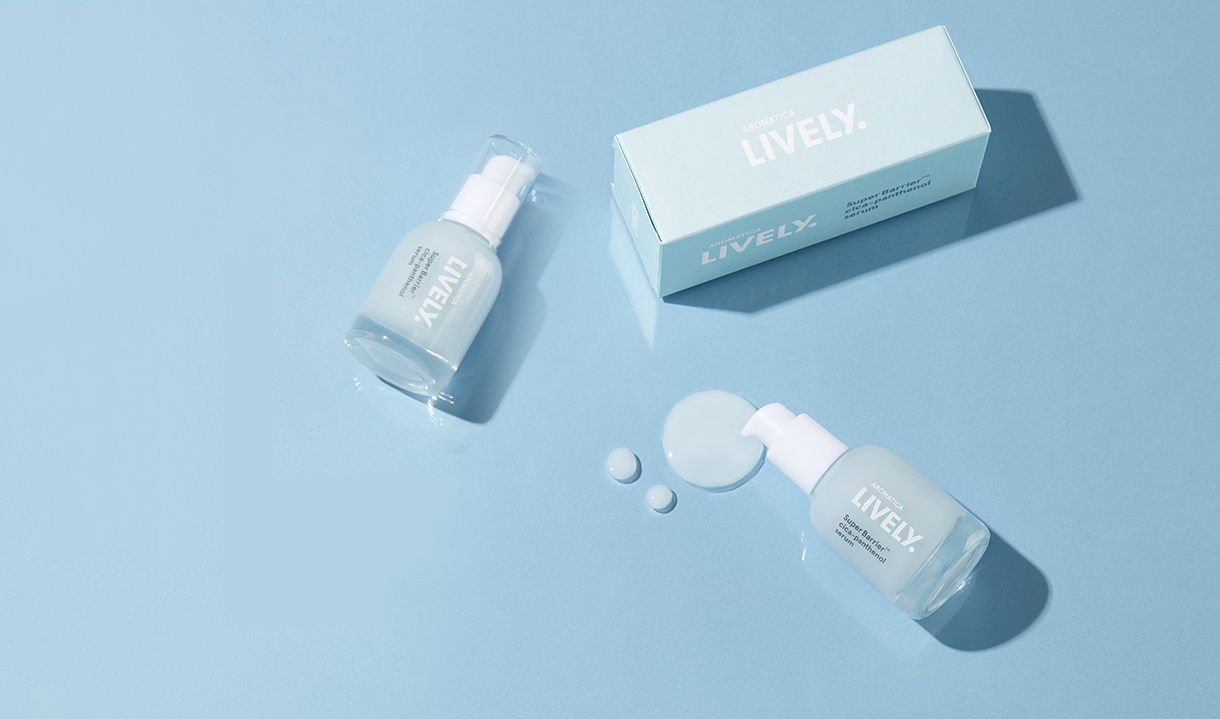 Blue Energy
for thirsty skin
The rich nutritional content of Violet extract makes skin soft and moisturized.
Violet is known as a flower which contains a large amount of antioxidant flavonoids.
(*Based on the properties of raw materials)
Skin response: 0.00! Non-irritant serum!
It is safe to use as the skin irritation test completed by a professional institution of research, Korea Dermatological Research Institute.
Moisturizing experiment with leaf

None / Serum application
None / Serum application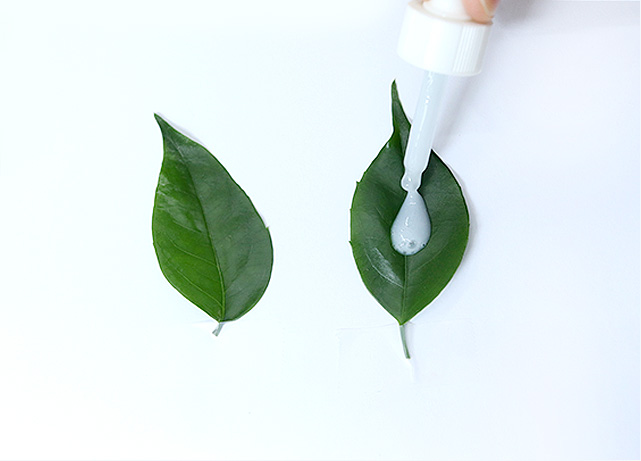 None / Serum application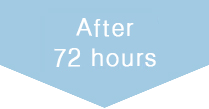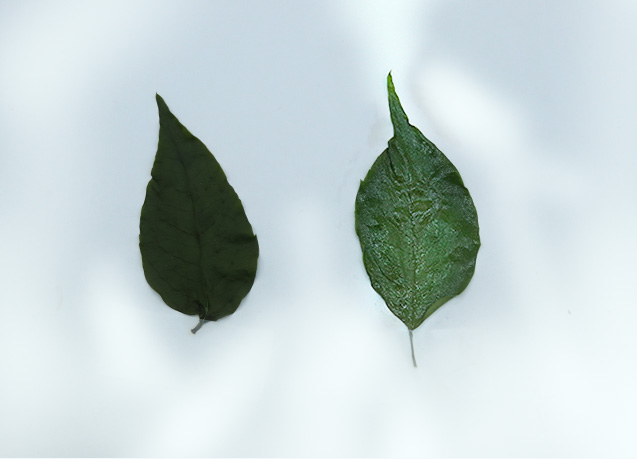 None / Serum application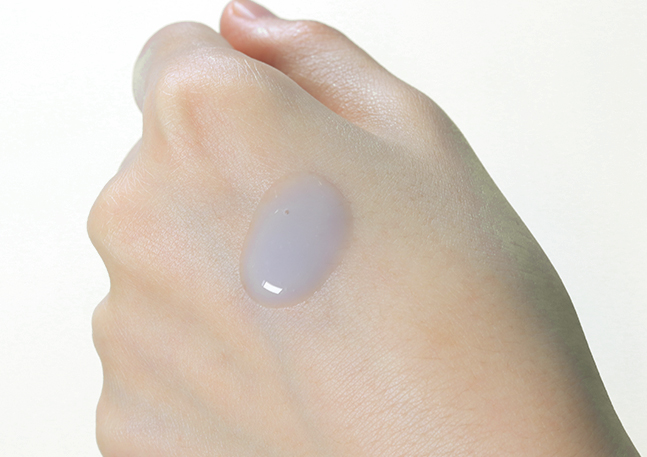 Lively SuperBarrier Cica-Panthenol Serum is an emulsion-type serum with a pastel blue color. After cleansing the face, apply a moderate amount to the face and neck and gently tap until fully absorbed.

Immediately after applying, you can feel high moisture building up on your skin with light and fresh absorption. It doesn't leave any greasy or sticky residue while keeping skin moisturized for a long time.
Moisturizing with serum alone!
It has highly moisturizing effect and keeps enough moisture even if you do not apply cream on a dry weather. (May vary depending on individual skin types)