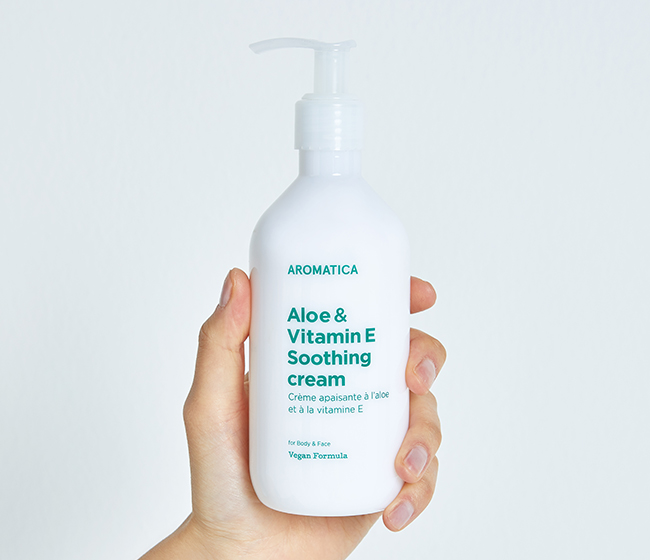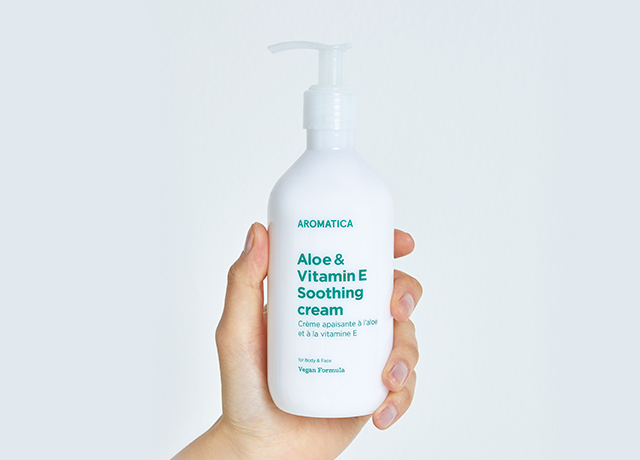 Take a few pumps and spread it
all over your body's skin. Tada!
Pump design for maximized
convenience
The Aloe & Vitamin E Soothing Cream has a minimal and simple
pump-type design that has taken into consideration both hygiene
and convenience.
The creamy texture can be seen through the package to offer
a moisturizing sensation and a touch of luxury.
Its large size allows for convenient use by the entire family without
concern!